The Japanese company NIDEK carries out an individual control of the quality of its intraocular lenses and other products.
Japan is the country with the highest level of life expectancy on Earth. This result was achieved thanks to the development of the most modern technologies and high quality of production in medicine and other spheres of life. NIDEK began operations in 1971, when Hideo Ozawa assembled a team of engineers and ophthalmologists to create a company for the development and production of ophthalmic equipment. From the very beginning of activity, the company's team set a goal to create devices for the entire spectrum of ophthalmological services, linking optics and electronics. In its development and production the company uses the most advanced technologies. NIDEK products are famous for the highest level of quality and reliability. Since 2008, the company is headed by Motoki Ozawa, the son of the company's founder. Today NIDEK has 12 factories and offices in Japan, including an international office in Tokyo. The company has representative offices in the USA, Italy and France. NIDEK has been present on the Russian market since 1992. Welcome to the world of quality!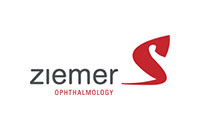 Being the owners of advanced developments in ophthalmology, microtechnology and information technology, we concentrate our research efforts, as well as our commercial operations on eye surgery (refractive, cataract) and eye diagnostics (refraction, cornea, glaucoma).
Ziemer seeks to enable ophthalmologists, provide the best care for their patients and patients, providing them with the most modern and reliable surgical and diagnostic tools. Since the foundation of the company by Frank Zimer in 1998, Ziemer Ophthalmic Systems has introduced innovative, high-tech and highly-engineered therapeutic and diagnostic products that improve the quality of eye care. Thanks to our subsidiaries in the US, Germany and Taiwan, we maintain a high level of recognition of our brand in all strategic regions.